Staunton Man Pleads Guilty in Armed Robbery, Drug Charges
Posted:
Updated: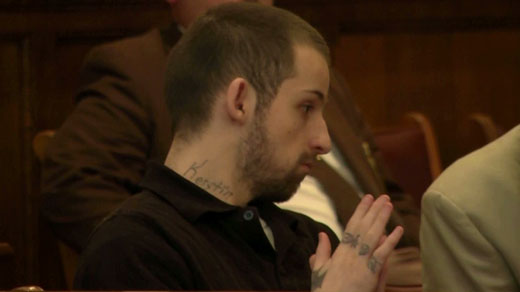 On Monday, 22-year-old Matthew James Mahone pleaded guilty for his alleged role in an armed robbery while also waiting to be sentenced in a fatal drug case.
Prior to entering plea agreements, Mahone was facing the possibility of two life sentences, one in his hometown and another in federal court.
At the time of his arrest for the robbery charges in Staunton last year, Mahone was already under suspicion for possibly selling prescription painkillers to a 14-year-old boy, who overdosed and died from it.
Mahone pleaded guilty to the drug charge two weeks ago, and did the same on the robbery counts Monday afternoon.
Mahone's guilty plea for three felony charges were for helping stage the robbery of a Staunton man for his Xbox video game in January 2011. Prosecutors say Mahone schemed with the 24-year-old gunman, William Taylor, who had already entered guilty pleas.
Staunton Circuit Court Judge Humes Franklin accepted a plea agreement that calls for Mahone to serve six years in a state prison, but his federal time for the drug charges, will be much more severe.
Mahone is looking at 20 years to life after entering a guilty plea in United States District Court. Mahone admitted to selling a controlled substance, resulting in another's death. That victim was 14-year-old Jason Panzino, an eighth-grade student at Staunton's Shelburne Middle School.
Prosecutors say that during an April 2010 camping trip at Todd Lake in Augusta County, Panzino gave Mahone $10 for a pair of methadone pills. The two of them crushed and snorted the pills together at the campsite, according to one witness. Panzino overdosed and died the same day.
That drug-related crime took place after Mahone had already been convicted on a methamphetamine charge in Albemarle County.
That previous drug charge gave Mahone the stiffer punishment in the robbery case, even though his co-defendant handled the gun.
Federal officials will consider the Albemarle County and Staunton convictions when preparing a presentence report on Mahone. His sentencing hearing for the remaining drug charges is set for October.