New UVA Emails Reveal Recommendations for 8th Presidential Pick
Posted:
Updated: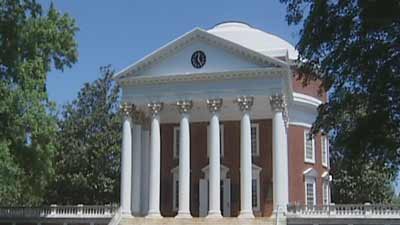 The University of Virginia is releasing more emails between members of the UVA Board of Visitors and the presidential search committee documenting the search for its eighth president.
The email chain suggests members of the search committee were willing to settle on a placeholder president until a better candidate came along.
The emails, requested by the Richmond Times-Disptach under the Freedom of Information Act (FOIA), date back to October 2009 and point to specific attributes the search committee was looking for in UVA's next president.
One message from Gordon Rainey, an alumni representative on the search committee, relayed recommendations from an advisor - whose name was cleared from the document - that, " If we do not find Mr. or Mrs. Perfect, is to hire someone for the interim (4-6) years to be a change agent with the view of picking someone after that to serve 10-15 years." He said added that there was a person who was considered for that "change agent." The name of the "change agent" was also cleared from the email.
Later, it was suggested the committee should select an aggressive candidate that would push for higher levels of out-of-state enrollment and raise the in-state tuition to "market levels".
The university's board of visitors ended up hiring President Teresa Sullivan in 2010. Last month, the board of visitors attracted a storm of criticism in the wake of Sullivan's sudden ouster. After three weeks of outcry from members of the university community she was re-instated by the board.
The Cavalier Daily also published the latest group of emails. Click here to view them.