USGS to Map Underground Fault Lines in Fluvanna, Louisa Counties
Posted:
Updated: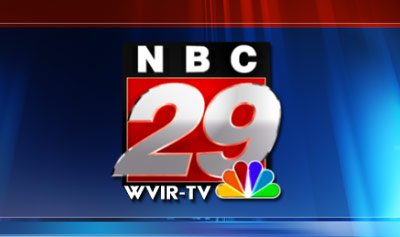 Starting Tuesday, the U.S. Geological Survey will begin mapping the underground fault that caused last summer's earthquake.
Low-flying aircraft will be used to do the mapping, with some passes being as close to the ground as 400 feet. The planes will be flying around Louisa, Goochland and Fluvanna counties.
The planes will take measurements of the earth's magnetic and gravitational pull.
The flights are scheduled to run from July 10 to July 20, depending on weather.
---
The NBC29 newsroom received the following release from the US Geological Survey:
Low-Flying Airplane Mapping Virginia's Underground Faults Next 11 Days
Residents of Louisa, Goochland and Fluvanna counties may notice a low-flying airplane over the area the next 11 days as scientists from the U.S. Geological Survey map the underground faults responsible for the region's Aug. 23, 2011 earthquake.
The earthquake, likely felt by more people than any other earthquake in U.S. history, caused extensive damage in central Virginia and was among the largest ever to occur along the eastern seaboard.
The flights will begin as early as July 10 and last until July 20, depending on weather.
The USGS is working with state and local officials to coordinate the flight surveys, which may take place at altitudes as low as 400 feet.
To provide seismologists with better information about the area's buried geologic features, the instruments in the airplane will take measurements of earth's gravitational and magnetic pull at different locations throughout the region. Subtle changes in the Earth's magnetic and gravity fields can indicate where underground faults are located.
"This is the first time airborne gravity has been used as a tool for mapping seismic hazard in the U.S., " said Anji Shah, USGS research geophysicist and lead scientist of the study. "The data collected will be used to estimate changes in Earth's subsurface up to about nine miles underground. With this information, we will be able to refine our estimates of the region's seismic hazard."
The results of the study will be published online when complete.