UVA Student Council Fails to Reach Consensus
Posted:
Updated: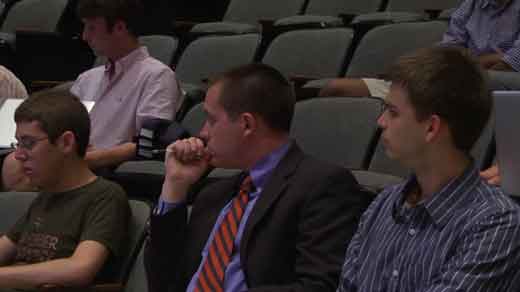 The University of Virginia Student Council failed to reach a consensus on Rector Helen Dragas' re-appointment after a two-hour long emergency meeting Sunday afternoon.
Some members demand she step down. Others say it's the system that needs to change, not leadership.
Student council leaders returned to the university Sunday for an emergency meeting. They were hoping to reach a consensus on whether to request Rector Helen Dragas resign from her reappointed seat on the board of visitors. But that appears easier said than done.
UVA Student Council member Eric McDainel said, "You violated our community of trust, certainly I, but we as students think you should leave and that was my standpoint."
UVA Student Council President Johnny Vroom said, "There have been mixed reviews. There's been a lot of support for sort of moving towards the future from the faculty senate, the administration, even Teresa Sullivan's office. So I can't speak to that right now, but we're going to try and figure those things out."
Although the room was split, the group agrees that if it pursues a resignation, it needs to be based on facts not emotions.
Student Council member Siddhartha Pailla said, "It's really important that any actions, we have to have solid justifications behind it and if we want to ask Rector Dragas to do one thing or another we need to be sure our process is communicated to the student body."
Some suggested polling the student body, while others want to go by the book - researching whether Dragas operated outside her powers in forcing President Teresa Sullivan's resignation.
The council couldn't answer those questions in just two hours. But they say one of the main issues remains students working with the board no matter who's on it.
"It's a delicate situation and sometimes it's difficult bringing students into these sorts of very important conversations because we aren't experts about budgeting, we aren't experts about higher education policy, but we still do have a lot of valuable input," said Vroom.
There was some discussion of having a voting student member on the board of visitors. The student council president says a statement will be released in the coming days but is concerned that asking for a resignation may be too forceful right now.