Cville TimeBank Turns Time into Currency
Posted:
Updated: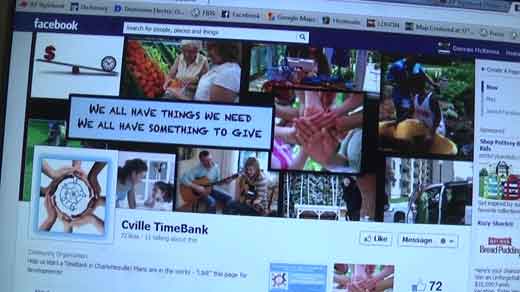 A Charlottesville group is turning time into money. The Cville TimeBank members met for the first time Sunday night at CitySpace in downtown Charlottesville.
It's an exchange system where people can earn "time dollars" for providing a service to someone else and then cash in those dollars to receive a service in return. Services can range from cooking and music lessons to pulling weeds, organizing files, and reading to the elderly.
Cville TimeBank's Kitchen Cabinet member Maggie Stein explained, "You do the things you want to do, and you use your time dollar to have other people do things you don't want to do. Within the community, ultimately, everything is available but it's just making those connections."
The pilot program is getting TimeBank members signed up right now. Though there is a 50 member cap for the pilot program, they are hoping to expand over the next few months.
Click here to find more information on how to sign