Consulting Firms Comment on UVA Presidency Situation
Posted:
Updated: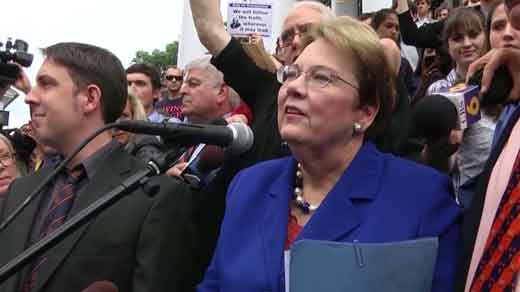 Charlottesville consulting firms are lending some advice on how the University of Virginia can contain what has become a public relations nightmare.
Suzanne Henry, the chief executive officer of Four Leaf Public Relations, says Tuesday's UVA Board of Visitors' meeting will give members an opportunity to clear the air.
"People want the story, but they want the whole story and if you don't give them the whole story they will fill in the gaps themselves", said Henry.
Henry says it's time for the board and President Sullivan to publicly stand on one accord.
"Well I believe the board and the president should make a statement together," said Henry. She continued, "make the statement as real and authentic as possible [and] don't leave out any details. Show the mutual respect and admiration they have for each other".
Gary Henry of GF Henry and Associates agrees that Tuesday's meeting isn't just about voting on the university's future, but it gives the board a chance to re-write the wrongs of the past.
"They need to be thinking of having a unanimous well discussed decision on whatever happens now on Tuesday with the Board of Visitors", said Henry. He continued, "They need to be sure that Teresa Sullivan or whoever they're going to be dealing with is going to have a thorough interaction with them about what that is."
Both say transparency is critical for Tuesday's meeting, and the board should remain mindful of what the faculty and students want.
"The public has an enormous capacity to forgive if things don't go right and the community will move on from this story at some point, but the fastest way to make that happen is to basically tell the truth," said Henry.