BOV Member Fralin Explains Vote of "No" to Name Zeithaml
Posted:
Updated: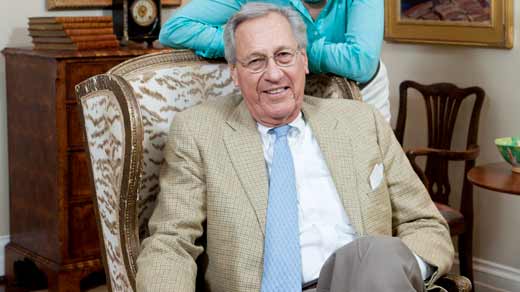 The NBC29 newsroom received the following statement from University of Virginia Board of Visitors member Heywood Fralin:
As you are probably aware, in the open session of the Board of Visitors when the motion was made to name Carl Zeithaml as the Interim President of the University of Virginia I voted no. I would like to further explain my vote. It had nothing to do with my opinion of Carl Zeithaml's leadership abilities. I have served on two search committees with Carl and believe him to be an extraordinary and capable leader. I like him as a person, and admire his leadership at the Commerce School, which is the highest rated school at the University of Virginia and is viewed by many to be the first or second best Commerce School in the nation.
My vote was an indication of my dissatisfaction with the process and the decision that lead to the resignation of Terry Sullivan. I have not been presented with evidence that I believe merits asking for her resignation, nor have I ever indicated that I would be willing to support such an effort. Given an opportunity I would have also voted to support her reinstatement. It is my opinion that the process leading to her resignation was flawed. I am convinced that in the future the Board of Visitors will always meet in a scheduled meeting to discuss issues involving the President.
Now that Carl has been selected as the Interim President I believe that we should all join behind his selection and work together to unify the university community in support of this institution that we love. It damages the university for us to be divided. We all, the board of visitors, the faculty, the students, the alumni and friends, and the employees must work together to make this university the best it can be. The University of Virginia is far more important than any one of us.