UVA Board of Visitors Names Interim President
Posted:
Updated: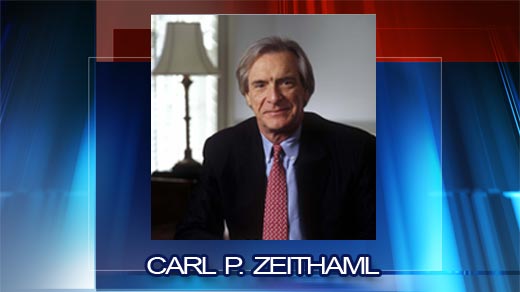 After a nearly 12-hour meeting in the Rotunda, the University of Virginia Board of Visitors has named Dean of the McIntire School of Commerce Carl P. Zeithaml as the new interim president.
The board held a roll call vote for the dean as interim president, which resulted in two abstentions and one no vote. At this time, NBC29 has confirmed Robert D. Hardie as one abstention and W. Heywood Fralin as giving the no vote. One member even outwardly expressed his desire to reinstate Teresa Sullivan.
Zeithaml approved the vote and stated he will serve as needed - temporarily or longer. The board then went on to praise his leadership in the UVA McIntire School of Commerce.
UVA Rector Helen Dragas then addressed the group, saying that the Board of Visitors will soon form a "special committee" to find a permanent president for the university. Details on that process will be released in the next few weeks.
Throughout the entire marathon meeting, hundreds, if not thousands, of students, staff, alumni, and community members swarmed the Lawn to show their support for Sullivan.
After the meeting, Dragas left through the back door of the Rotunda, but cameras, questions, and criticism followed her to her car.
"I would just tell you not to believe everything you read in the papers...quoted by anonymous sources," said Dragas.
UVA student Corey French captured the sentiment of supporters,"I mean, if you purport to represent the students of this university, and the interests of this university, then you should be willing to stand before those who are gathered here and make a statement to the press and to the students who, I think, deserve that at least."