Flashlight Bomb Scare Causes Wal-Mart Evacuation
Posted:
Updated: June 9, 2012 07:30 PM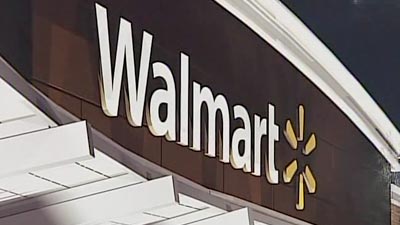 Shoppers at Wal-Mart on Route 29 had pause their Saturday errands after a bomb scare forced evacuation of the store.
Around 10:30 on Saturday morning, a store employee spotted a pink flashlight on top of a trash can in a high traffic area of the store and notified Albemarle County police. When police arrived on the scene they evacuated the store.
Albemarle County fire marshals say there has been a rise in flashlight bombs across the country, so they took this scare very seriously.
Virginia State Police bomb technicians x-rayed the flashlight and confirmed it was not an explosive. The store re-opened about two hours later.
Albemarle County Assistant Fire Marshal Melvin Bishop said, "There's been a lot of flashlight bombs out west. Especially, I think there's like four that have occurred within the last couple days in Phoenix area and it's gradually moving to the East Coast."
Albemarle County police are reviewing Wal-Mart's security footage to see if it was a prank. They added that with the rise in flashlight bombs, folks should take extra precaution if they see them in peculiar locations.