VA Supreme Court Ruling in Vehicle Fire Case Against Ford
Posted:
Updated: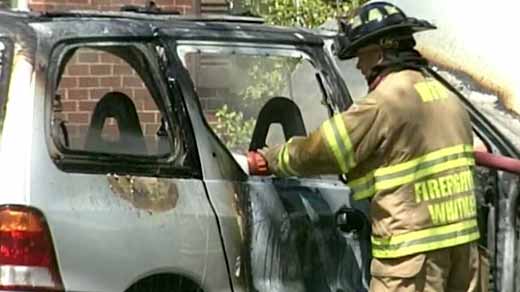 A Waynesboro family who lost a child to a tragic vehicle fire in 2006 can move forward with their lawsuit against the Ford Motor Company. A ruling from the Virginia Supreme Court will allow evidence from four similar fires.
This is a complex legal battle that's been waging since the Funkhouser family filed its $15 million suit. But the core issue is simple - is Ford legally responsible for the minivan fire that killed a 3-year-old girl?
Emily Funkhouser died and her twin brother was badly hurt when a 2001 Ford Windstar caught fire soon after they climbed inside. The van was in their parents' driveway with the engine off, and no key in the ignition.
Investigators said the fire was likely electrical, and started under the dashboard. The children's father filed a wrongful death lawsuit against Ford and a Staunton dealership, saying they failed to warn them of a known hazard.
The Virginia Supreme Court on Thursday ruled the plaintiffs can use evidence from four other cases involving Ford Windstar fires.
That ruling reverses an earlier judgment from Albemarle County Circuit Court, where the lawsuit is being heard. The Funkhousers' attorney, Gregory Webb, hopes to get the case before a jury in the next six to nine months.