Public Housing Residents File Lawsuit Against CRHA
Posted:
Updated: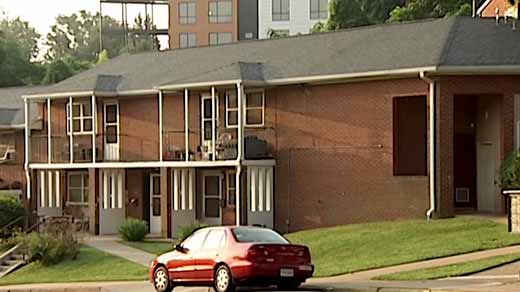 People living in public housing claim the Charlottesville Redevelopment Housing Authority (CRHA) has been overbilling them for electricity. Now they are pushing for the issue to go to federal court.
Seven tenants filed a class action lawsuit Thursday morning claiming the housing authority violated federal law. One of the tenants spoke out at a press conference at the Legal Aid Justice Center, and says the alleged extra fees forced her into a desperate situation.
Janyce Lewis is suing the CRHA. She says the extra bills have given her few options and forced her deeper into debt.
"It's called low-income housing, so there should not be an excess electric that is just about as much as the rent," she said. "It has affected me greatly because I had to go and take a payday loan out in order to pay my bills and stay in my home."
The suit claims the CRHA is violating the United States Housing Act of 1937 by charging public housing residents more than 30 percent of their income for rent and utilities - particularly electricity.
Attorney John Conover said, "In no month in the last two years has fewer than half of all residents been hit with excess utility bills. A couple of months, it hit up to 90 percent - an average of 70 percent over the last two years."
Conover is turning to the court to require the CRHA update utility allowances to comply with federal law and refund all illegally charged fees.
He said, "The excess billing for the past nine years has been over $400,000 which has come out of the pockets of residents at the rates of $10, $20 a month. Sometimes $2 and $3 a month, but it adds up."
It added up for Lewis, who is still trying to pay off the payday loan that comes with a 161 percent interest rate.
"They are a trap. It is a trap, but what other choice did I have - either be evicted or go and find some means to pay this excess electric," she said.
The housing authority has 30 days to respond to the suit. We reached out to city's attorney for comment, but she was not available because she was out of town on a separate case.
Conover is hoping both parties can come to an agreement without going to court.