Suspect Charged in Skyline Motel Shooting
Posted:
Updated: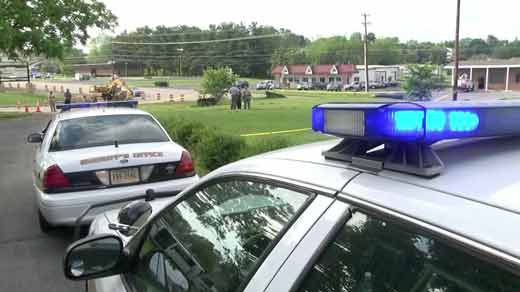 One man is in the hospital after a shooting Thursday evening in Fishersville. After a two-hour manhunt, the suspect is in police custody.
The shooting happened just after 5 p.m. in front of the Skyline Motel on Route 250. Witnesses said the suspect ran away while still carrying a handgun. Augusta County deputies, SWAT teams and a tracking dog searched farms and wooded areas just west of Waynesboro. Authorities arrested him in a wooded area north of the Augusta Memorial Cemetery.
Augusta County deputies identified the suspect as 22-year-old Jerad Michael Ross of Hyattsville, Maryland.
The 47-year-old male victim was flown to the University of Virginia Medical Center with gunshot wounds to the abdomen and legs. As of early Friday morning, he was listed in critical condition.
Cpl. David Lotts with the Augusta County Sheriff's Office said, "The gentleman that was wounded works at the motel here, doing maintenance, and was out here weed-eating at the time. We haven't been able to establish any kind of connection, or motive for the shooting at this time. Witnesses were saying there was some kind of altercation."
Investigators said witnesses helped provide a description of the suspect and determine which direction he fled.
Ross faces three charges, including attempted first degree murder, malicious wounding, and use of a firearm in the commission of a felony. He is being held at the Middle River Regional Jail with no bond.
Officers are continuing to investigate the incident.