C'ville City Council Asks State Lawmakers to Reconsider Pot Laws
Posted:
Updated: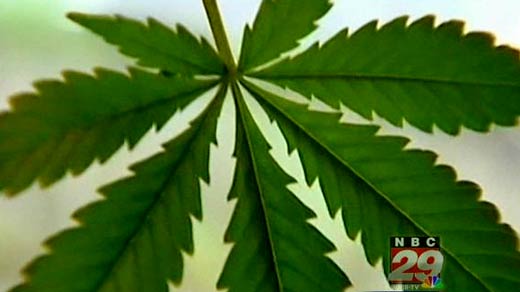 Charlottesville City Council is asking state lawmakers to make marijuana possession legal. The resolution capped over an hour of debate about how police should prioritize pot possession.
At Monday night's meeting, a handful of people spoke out for and against a resolution which, originally, would have directed Charlottesville police to make arrests and summons for marijuana possession less of a priority.
"Drug usage belongs in the public health sector, not in the criminal law sector," said attorney and activist Jeff Fogel.
Fogel received a standing ovation for his comments in support of the resolution.
"It is an outrage that people are dying on the streets not only in America, but elsewhere in Latin America and Central America only because we have laws against marijuana. The laws against marijuana, like the laws against drugs, create crime," Fogel said.
However, Charlottesville Police Chief Tim Longo says the concern is overblown.
"If you just look at the numbers, not a lot of law enforcement time, energy, and resources is really expended on the charge of possession of marijuana," Longo said.
New numbers from city police show out of more than 5,000 arrests and summons in 2011, just 113 were for pot possession. Longo also says a pot arrest or summons is usually the result of some primary offense. He also points to a recent partnership for a Drug Free America study that shows pot use among teens is on the rise.
"I'm a little concerned about the message we're sending to our kids here in Charlottesville/Albemarle," he said.
The final resolution, to ask state lawmakers to rethink marijuana laws, came down to a 3-to-2 vote. Councilors Dave Norris, Dede Smith, and Vice Mayor Kristin Szakos voted for it. Mayor Satyendra Huja and Councilor Kathy Galvin voted against it.
Galvin was the most vocal opponent, saying the usage of pot has been linked to some serious health risks. Others said it's time to legalize it because America has lost the war on drugs.