Kaine Makes Campaign Stop in Albemarle County
Posted:
Updated: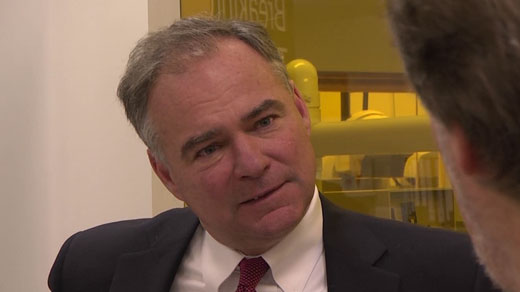 Democratic Senate candidate and former Governor Tim Kaine is in Albemarle County Monday afternoon.
Kaine visited Mikro Systems, a high-technology manufacturing company, on Route 29.
Monday's stop was all about jobs and small business. But others are more focused on the tight race between him and presumed Republican nominee George Allen.
A recent survey from Public Policy Polling shows the race for Senator Jim Webb's seat is virtually neck and neck between the two former governors.
Kaine's stop Monday comes just two days after President Obama kicked off his re-election campaign in Richmond. Some analysts say the fate of this Senate race is linked to the fate of the presidential election.
That's something Kaine says he partly agrees with, but he thinks Virginia voters will likely base their vote more on what they already know about the candidates.
"If neither George Allen or I were known, it would be synonymous with the presidential race. We're both very well known. Virginia voters know who we are," said Kaine. "Virginians have their own feelings about Tim Kaine, and they have their own feelings about George Allen, and those will play into the race as well."
As for the big issue in the upcoming Senate race, Kaine says it will all continue to come back to the economy. He touts infrastructure spending and a focus on small businesses.