UVA Student Charged with Assault, Breaking and Entering
Posted:
Updated: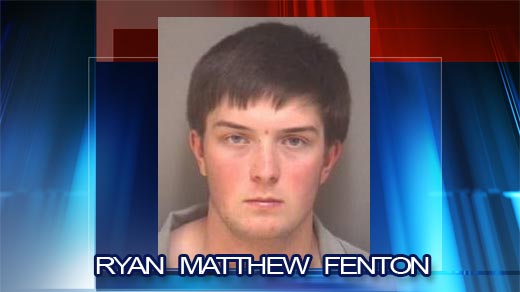 University of Virginia Police Department Information for Release
On April 29, 2012, shortly after 1:00 a.m., University of Virginia Police responded to investigate an incident in which two UVA students were pushed by an unidentified white male near Bonnycastle Drive. The male followed the females to their residence hall and attempted to enter through the door. He gained entry through an occupied first floor room.
A residence staff member assisted the two male occupants with removing the suspect from the residence hall; the residence staff member was assaulted in the process.
Mr. Ryan Fenton has been charged with one count of breaking and entering, two counts of assault and battery, one count of underage possession of alcohol and one count of possession of marijuana.
Mr. Fenton was released on a $20,000 secured bond. He is scheduled to appear in Albemarle General District Court at 9:00 a.m. on June 21, 2012.
Ryan Matthew Fenton
DOB: 7/25/1992