Albemarle Search and Rescue Finds Woman, 1 Searcher Injured
Posted:
Updated: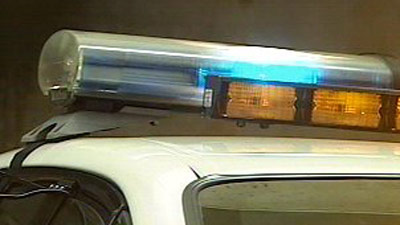 A woman is back home and a member of the Albemarle County Rescue Squad is recovering after an overnight incident.
Albemarle County Sheriff Chip Harding says a 53-year-old woman was reported missing Thursday afternoon. Her van turned up in a parking lot off Route 53 that services a walking trail just before 9:30 Thursday night.
While search crews were looking for her, a deer kicked one of the members off an ATV.
Deputies say they think the woman was hallucinating. They found her about 2:30 a.m. and she has been reunited with her husband.
---
Albemarle County Sheriff's Office Press Release
Albemarle Sheriff Chip Harding received a call from the Albemarle Police Department last night around 10:30 p.m. asking for the assistance of the Search and Rescue team.
A 53-year-old female was last seen by her family at 9:30 am as she had left PVCC from dropping her daughter off for classes. She had been sick during the night and there was a concern that she was becoming dehydrated and not acting normal. Her husband tried to check on her by phone from work and by lunch time had gone home to see why she was not answering her cell phone. He located her phone and her purse in the house. Family members began checking areas she liked to visit and calling other family members. A few hours later a missing person report was filed with the ACPD.
At 9:20 p.m. Monticello Security called the police to inform them that they had a van in one of their parking lots off Rt. 53 that services the walking trails. The engine was running and no one could be seen anywhere in the area--it was hers.
The Sheriff's Office SAR was activated and arrived around 11 p.m. The search was in full swing and approximately 1:30 a.m. a search leader, Tom Payne, was checking a remote trail approximately 2 miles from the parking lot on an ATV. A deer jumped off the side of the mountain knocking him off the ATV and injuring him. By 2:10 am searchers Carol Hunt and Lyn Holt had hiked back up to the point on the trail where Tom had been injured and resumed searching the trail almost to the top of the mountain calling out the missing person's name. They received a call back from her for help and located the woman at approximately 2:30 a.m.
She appeared to be having some hallucination but was physically able to walk. They walked her down the mountain for 45 minutes until they could reach an ATV to ride them out the rest of the way. She was greeted by the rescue squad and her husband at 4:15 a.m.
Both Tom Payne ( should need stitches ) and the victim are in good condition.
J.E. "Chip" Harding
Sheriff Albemarle County