Nest Realty First Quarter Report Shows Increase in Home Sales
Posted:
Updated: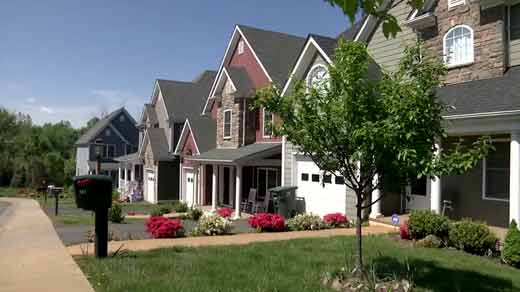 A central Virginia real estate company released its own housing report for the first quarter that covers Charlottesville and the central Virginia region. Numbers were encouraging and could point to another sign of a recovering economy.
In Charlottesville, the Nest Realty report shows home sales in the first quarter up more than 50 percent from the same time last year. Jim Duncan of Nest Realty said, "We are seeing signs of recovery."
Attached townhomes saw a 160 percent increase in sales. Duncan explained, "The city was one of the lagging markets in our area and now you're seeing that people are choosing to buy in the city once again."
Duncan said high gas prices have buyers leaning toward the city. He stated, "Does it make sense to live 30 miles out and pay less for a home, then it does to pay more for a home and live under 5 miles from work."
The Nest Realty report shows the average price tag on a home is down across central Virginia as well. Duncan said, "Median sale prices are down about 4 percent, which really isn't that much when we've been talking over the last several years in double digit decreases in median price."
Other realtors note that cash buyers indicate an improving market. Denise Ramey of Roy Wheeler Realty Company said, "We saw a 30 percent increase in cash buyers. That's typically a leading edge indicator that investors are thinking prices are going to start increasing."
The numbers are reaping some cautious optimism. Ramey said, "2012 is definitely going to be a better year than 2011."
Jim Duncan added, "It's really too early to say whether were in a sustainable recovery but what we are seeing there is a lot of positivity out there for a lot of people."
While numbers are up for most homes in Charlottesville, condominium sales are flat.