UVA Study Highlights Racial Disparity in Charlottesville
Posted:
Updated: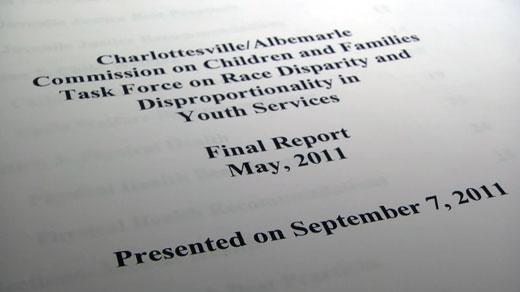 A study from the University of Virginia shows Charlottesville and Albemarle County have more work to do when it comes to racial disparity. The findings show black youth are more likely to end up in the juvenile justice system than their white counterparts are.
The Legal Aid Justice Center says this is just another reminder as to why there needs to be an oversight committee on racial issues. They say it is not enough just to acknowledge that there is problem but it takes working together to find a solution, and the organization is hoping creating a task force will do that.
Jeree Harris of the Legal Aid Justice Center says the study detailing racial disparity within our juvenile justice system confirms it is time for the community to confront the issue head on. She supports a community effort asking city council to put together a task force addressing these issues.
"The study shows that racial disparity is definitely an issue and this task force is an opportunity for everyone who has a stake in this issue to come sit down at the table and figure out what we can do to change it," she stated.
The findings show that in Charlottesville, African-American youth are one and half times more likely to be placed on probation in comparison to their white counterparts responsible for similar crimes. The report also found black youth were between four and seven times more likely to be arrested, detained or confined in Albemarle County, but there is still no clear answer as to why.
Harris stated, "I think the surprising thing about this study is the fact that, even though there weren't significant differences between the risk factors for black youth and white youth, that black youth were still disproportionately put in contact with the juvenile justice system."
Mike Murphy is the director of human services for the city and he is leading an effort for Charlottesville to receive a $25,000 grant from the Center for Children's Law and Policy. If granted, the funding would assist in the work of the task force. But Murphy says even without the funding. Charlottesville is working hard to alleviate this problem.
"I think that we know from the work that we've done to prepare for this grant that there are things that we can do to make a difference, by training stakeholders at each of the different levels at the juvenile criminal justice system and in fact probably in the adult system as well," he said.
Attorney Jeff Fogle is leading the call for a task force. The council will review the request at its meeting next Monday.
The city also expects to hear within the coming week if it was selected for the grant.