UVA Hosts Dialogue as Part of Ella Baker Day
Posted:
Updated: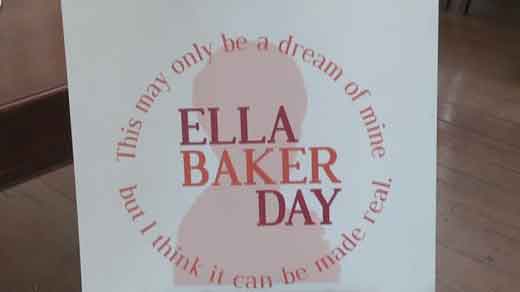 Just a day after the NAACP calls for an investigation into racial profiling, in the wake of the Trayvon Martin shooting, the University of Virginia is having a discussion of its own.
The dialogue is part of the second annual Ella Baker Day. Baker is known to many as the mother of the civil rights movement.
The program provides a space where members of the university and the community can come together and confront some important social justice issues. Though the program included discussions on racial profiling, the overall message was working as a community to provide equality for all.
Hephzibah Strmic-Pawl, the founder of Ella Baker Day says that we could learn from how Baker solved many social disparities during her leadership of the NAACP and other civil rights organizations. Pawl held the program in her honor because she believes Baker's work hasn't received the respect it deserves.
"In the state of Virginia currently we only acknowledge Lee Jackson Day. And so I started a campaign to acknowledge a woman of color… a native of Virginia and really build upon her legacy of bringing equality to all of our citizens in our great commonwealth," said Strmic-Pawl.
Other topics included the living wage in Charlottesville and the Occupy Wall Street movement.