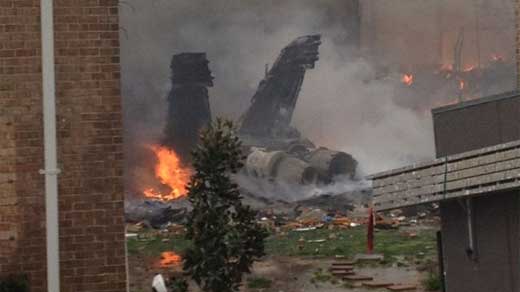 Photo courtesy of wavy.com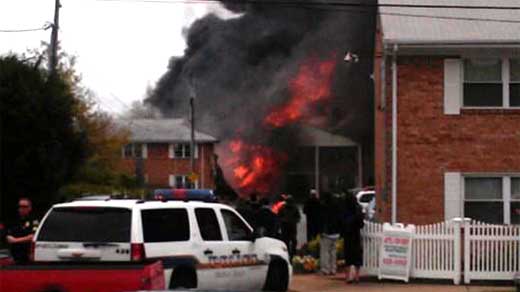 Photo courtesy of http://neogaf.net/forum/showthread.php?t=469336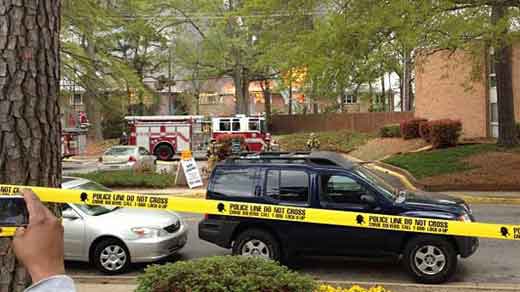 At least seven people are injured after a Navy jet with two aviators aboard crashed Friday into an apartment building in Virginia Beach. The jet crashed in the vicinity of Birdneck Road in the sprawling resort city.
The Navy says the two seater striker fighter jet was from a training squadron at the naval air station Oceana.
At least five apartments buildings were gutted by the crash and the fire that followed the crash.
Bruce Nedelka, the Virginia Beach EMS division chief said Friday that witnesses saw fuel being dumped from the jet before it went down, and that fuel was found on buildings and vehicles in the area.
Nedelka says that maneuver likely prevented what could have been a massive fireball and fire. He says the fire has been put out at the apartment complex.
Both pilots ejected safely and were taken to the hospital with only minor injuries. The few injuries on the ground were also believed to be minor. Which is what most authorities find remarkable, given that the area is so densely populated and that most of the apartment units are usually occupied.
The Hampton Roads area of Virginia has a large concentration of military bases, including Naval Station Norfolk, the largest naval base in the world. Naval Air Station Oceana is located in Virginia Beach.
The Associated Press and NBC News contributed to this article.