Buckingham Sheriff's Office Identifies Flood Victim
Posted:
Updated: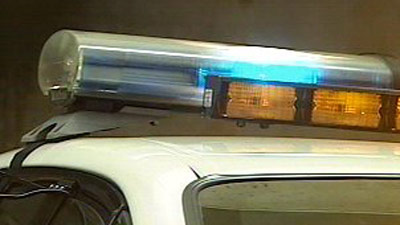 The NBC29 newsroom received the following press release from the Buckingham County Sheriff's Office:
Update: The Sheriff's Office has released the name of the victim in this case as Maureen Corle Poindexter, age 61, of Goochland, Virginia.
---
On March 26, 2012 at 11:44 a.m. the Buckingham County Emergency Communications Center received a call from a concerned family member about an overdue relative from Goochland that had been missing since Saturday night. The family member requested that the Sheriff's Office look for the vehicle that the relative was driving in an attempt to locate.
The Emergency Communications Center received a second call from a landowner in the 2600 block of Union Church Road in the Gladstone area, concerning a vehicle that was found in Grease Creek on the property.
Deputies responded to the scene and found a Ford F]150 pickup truck approximately 300 yards from a dirt driveway that crossed the creek. The truck laid on its side, wedged against a tree, in a heavily wooded area. Inside, deputies discovered a deceased 61 year old white female.
Due to the remoteness and position of the truck, the Sheriff requested assistance from several local businesses in the recovery of the truck. A four]wheel]drive tractor was brought to the location and cut a path to the truck, allowing its extraction from the creek bed. The truck was brought to high ground and the deceased removed.
According to a preliminary investigation, it appears that the driver of the truck attempted to traverse Grease Creek and succumbed to flood waters that disabling the truck and carrying it downstream. The name of the deceased is being withheld at this time until family members are notified.
Sheriff Kidd would like to extend his appreciation to the numerous individuals and businesses that assisted in this incident. Sheriff Kidd would like to especially recognize RMA Enterprises, Central Virginia Maintenance and Pearson Construction for their contributions. Sheriff Kidd notes, "Without their expertise, the extraction of the truck and the recovery of the deceased would have been hampered."