Charlottesville Restaurants Participate in UNICEF TAP Project
Posted:
Updated: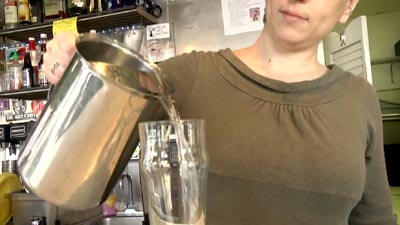 Statistics show nearly 900 million people worldwide lack access to safe drinking water, and every day 4,000 children die of water-related diseases. But next week you can help by paying for your tap water.
There are 14 Charlottesville restaurants participating in The United Nations Children's Fund (UNICEF) TAP Project. A dollar donation gets you water you usually get for free and helps children around the world. Just $1 raised can provide a child with safe water for 40 days.
You can make your donation at the following restaurants in Charlottesville from March 19-March 25 in conjunction with World Water Week:
Aromas
Bang!
Blue Moon Diner
Duners
Eppie's
Horse & Hound Gastropub
L'etoile
Maya
The Biltmore
The Ivy Inn
The Old Mill Room at the Boar's Head
Shebeen
The Virginian
West Main
Nationally, the TAP Project has had over 5,000 participating restaurants that have raised over $3 million in donations since 2007.
Funds raised by the TAP Project have provided water and sanitation programs for children in Belize, Central African Republic, Côte d'Ivoire, Guatemala, Haiti, Iraq, Togo, Mauritania, Cameroon and Vietnam.
UNICEF Tap Project 2012 funds will specifically target Togo, Vietnam, Mauritania, and Cameroon.
All the money raised by the TAP Project goes to UNICEF water, sanitation and hygiene programs.