AARP Stands Up Against Voter ID Law
Posted:
Updated: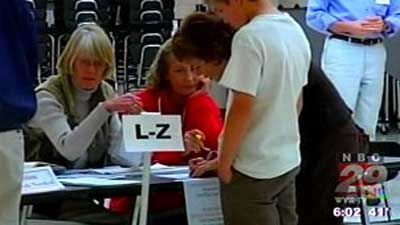 The AARP is sending a warning to state lawmakers about legislation requiring people show a photo ID to vote. If passed, they say it could a mean a lot of seniors will choose to stay home instead.
The bill in question has passed the House Privileges and Elections Committee, and is now on its way to the House floor. But the AARP says as many as 18 percent of all people over the age of 65 don't have an ID.
Republican Delegate Mark Cole is pushing the legislation to make sure there are no fraudulent voters. "There's no way to get that fraudulent vote back," he said.
But critics of his House Bill 9, which would require a photo ID to vote, say there's just one problem – voter fraud, like Cole is worried about, has not happened in Virginia. In addition, David Debiasi with Virginia's AARP says a disproportionate number of elderly people don't have a photo ID.
"There is a good percentage - about 18 percent of people 65 and older - that don't. They've either given up their drivers licenses and haven't replaced it with a government ID, or they've never had a need for a driver's license," said Debiasi.
Cole says it's about keeping the system's integrity intact. "I'm always trying to avoid problems before they happen. You don't want to be someone who's closed the barn door after all the animals have gotten out."
The bill doesn't technically keep anyone from voting. Without photo ID, you can still cast a provisional ballot. However, the AARP says those aren't normally counted right away and the bill sends a negative message to a powerful block of voters.
"Older people want to stay connected. That is one of their greatest privileges is to be able to vote. We want them to know their vote counts and to encourage them to get to the polls," stated Debiasi.
The AARP is just the latest in a number of organizations to speak up against this legislation. The General Assembly's black caucus is holding a protect the vote rally Tuesday morning to show their opposition as well.