Morgan Harrington's Parents Mark 2 Years Since Remains Found
Posted:
Updated: Jan 26, 2012 05:47 PM EST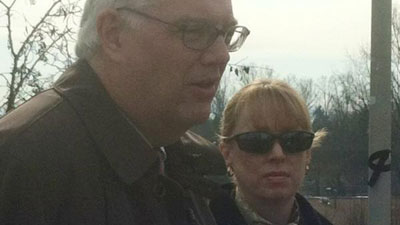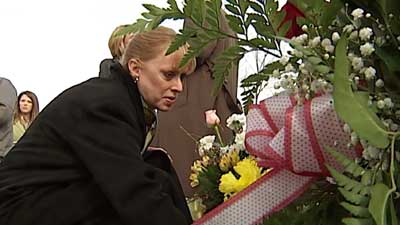 Thursday the parents of murdered Virginia Tech student Morgan Harrington marked the second anniversary of when their daughter's remains were discovered. Dan and Gil Harrington held a press conference at the Copeley Road Bridge.
Copeley Road Bridge is where 20-year-old Morgan Harrington was last seen on October 17, 2009 after leaving a Metallica concert at the John Paul Jones Arena. Her body was found 101 days later January 26, 2010 at Anchorage Farm in Albemarle County.
Dan and Gil Harrington say these anniversaries are never easy, but they are thankful they have it because now their daughter is back with them. It is the type of closure many families do not have, and it is what they want to draw attention to.
DNA from Morgan Harrington's murder has been linked to an unsolved rape back in 2005 in Fairfax, Virginia. Virginia State Police say the Harrington case is still active, and continue to get new leads. They are working closely with the FBI.
The family is distributing postcards so anyone with information on this case can anonymously mail in information to authorities. There is a $150,000 reward for information leading to an arrest and conviction in this case.
Dan and Gil Harrington are active in their "Save the Next Girl" campaign, so that this does not happen to anyone else's child.
Gil wrote a poem to mark the, as she writes, "gristly anniversary" with a message to her daughter that they have a job to do in finding her killer. (See the full poem below.)
---
Virginia State Police Statement
The investigation remains active and ongoing at this time. We do still receive tips and leads, and pursue each one. We also continue to encourage anyone with information regarding Morgan's disappearance and death to please call the Virginia State Police at (434) 352-3467 or email State Police at bci-appomattox@vsp.virginia.gov. Also accepting tips is the Jefferson Area Crime Stoppers at 434-977-4000. A reward of $150,041 is available for information that leads to an arrest and conviction in this case.
Corinne N. Geller
Public Relations Director
Virginia State Police
---
Message and Poem from the Harringtons
Two years ago today Morgan's body was found on Anchorage Farm after 101 days of being missing. Daily, I thank God that we were able to bring Morgan home. Today many other families do not even have that closure and my heart and prayers go out to the many missing people and their families. Gil and I are held up daily by people who continue to help keep Morgan' story alive, looking for justice in her killing with hopes that the murder is caught before he strikes again – Help Save the Next Girl. Below is the poem Gil wrote to remember the day and the events that changed so many lives. Our thanks to those who hold us up.
Dan and Gil

Gristly Anniversary
When they brought your body back to me
There were just bones to see.
Didn't look like my baby – Morgan D.
No golden hair, no sparkly eyes
Broken ribs – ugly surprise.
Disposable girl they all said
Skirts too short
Lips're too red
Askin for it they all said
But what you asked for, screamed for, was mercy and release
Know you got no mercy, pray you found some peace
It's so hard to do
This life with no you
Saw your friend at a local place
Saw the message on her face
That she's moved on and we should too
But baby I'm not over the death of you
Gotta shake it off, pity's no use
We've a job to do, still a killer on the loose
It's another anniversary – not the kind you celebrate
But the kind you sorta hate
Even Hallmark passes here, I've looked hard
There's no "Happy we found your daughter's body" card
Morgan, I recon a reconing is due
Morgan, he'll pay for killing you
And have to atone
For every scream – every moan
For each and every fractured bone

241
Mom
1/26/2012