Foothills Child Advocacy Center State Funding Under Fire
Posted:
Updated: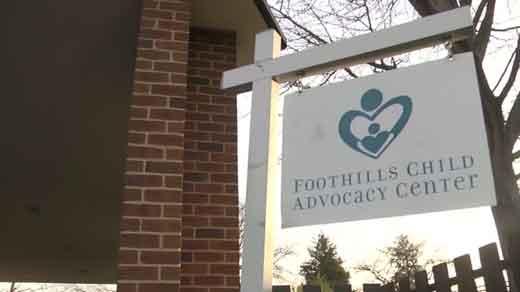 Foothills Child Advocacy Center is a service that helps young victims heal, and their prosecutors bring justice to offenders, but it could be facing big financial issues soon.
The Charlottesville based group helping abused children win their cases in court, may be stripped of its state funding. The group is one of 17 across the commonwealth that the governor is looking to slash the state budget for.
The news comes at a time when the group is handling more cases of child abuse than ever before. Foothills Child Advocacy Center operates out of a pretty modest space, but it was enough to help more than 200 clients last year.
Foothills Child Advocacy Center Program Coordinator Jennifer Kline said, "Children have every reason in the world not to tell. So you really need somebody who knows how to do these interviews."
Those interviews are used as evidence in abuse cases. The victims are children, which Kline says is the most important part.
Foothills wants to make sure that this experience is as child-friendly as possible, so they bring the victim in to a room to do the interview with a camera watching from up on the ceiling. That way the entire interview is on camera and can be seen from the other room. That is where everyone else can sit and watch. And that way, the child only has to go through what sometimes is a painful interview process just once.
"If you don't have all of these agencies communicating and coordinating services, then you end up doing duplicative work," explained Kline.
Which also saves money. According to Foothills' math, about $1,300 a case. But Governor McDonnell pitched cutting funding for centers across the commonwealth. A decision that could prove to be detrimental in court.
Assistant commonwealth's attorney Elizabeth Killeen said, "It's important to have a place where the child is in a suitable environment working with a trained professional to get at that evidence."
With $33,000 on the line, Kline hopes politics don't get in the way of getting justice for these kids. "Child abuse is a bipartisan issue," she said.
Foothills has seen the number of cases double since its start five years ago. They are actually trying to expand staff and space right now. The center does have other sources of funding, but taking away the state cash would be a very hard hit.