Nelson County Broadband Provider IBEC Drops Service
Posted:
Updated: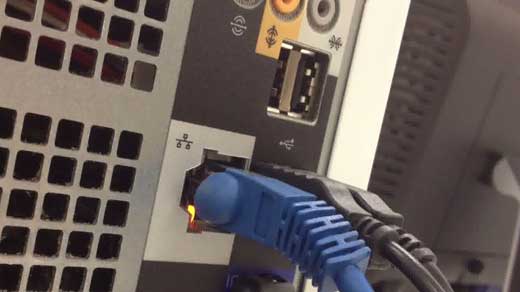 Nelson County has struggled to connect with high-speed internet service. It is crucial to businesses and schools, but now the county is facing a setback. A high-speed provider is pulling the plug on service there, and leaving dial-up as one of the only options for people in some of the more rural areas that do not have access to wireless signals.
International Broadband Electric Communications (IBEC) is shutting down its operations in Nelson County, leaving some without access to high-speed internet. But there is light at the end of the tunnel, making this a small step back before a giant leap forward.
It can be hard for some of us to imagine life without readily available access to the web. But in reality, you don't have to travel far to find a world un-wired.
Nelson County School Technology Director Joe Dan Johnson said, "Those who live in Charlottesville live in a different environment that what we do just a few miles away when you live in a rural environment."
IBEC sustained millions of dollars in infrastructure damage in 2011, forcing the company to shut down operations in rural communities across the country. Some in Nelson County are feeling the impact, but Johnson has an optimistic outlook.
"IBEC will hurt us in the short term. In the long term we will replace them with our own wireless and our own wired network," he said.
Nelson County began construction on its own high-speed fiber network in December, creating a bandwidth pipeline into the county that could fill the void left by the loss of IBEC.
Johnson stated, "I think over the next couple of years we continue to move into the 21st century in this county. We might actually have internet in all its glory."
And with more access, Johnson says there possibilities are endless. "The only way that we're going to keep this palatable and have any economic growth, or for our kids to be able to compete in a 21st century education is that internet has to get out to the individual," said Johnson.
In the long-term, Johnson hopes to see fiber access routed directly to individual homes in the county. As a short term alternative, the county will likely turn to wireless internet solutions to help people even in remote locations access the web.