Tea Party Activist files Lawsuit against Virginia Republican Party
Posted:
Updated: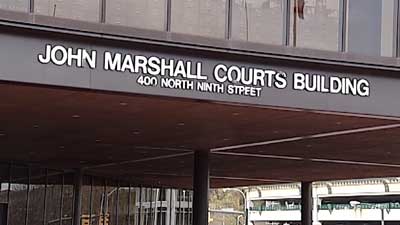 A Virginia Tea Party activist has filed a lawsuit against the Virginia Republican Party over their interpretation of the state's ballot access laws. This is the second lawsuit against state Republicans this week.
Activist Jonathan Moseley is not affiliated with the Newt Gingrich campaign but he says the former House speaker has just as much of a right to be on the primary ballot as Mitt Romney and Ron Paul. Based on what he thinks is a flawed system for validating candidates.
The Virginia Board of Elections says primary candidates must submit 10,000 signatures from registered voters including 400 from each of the 11 congressional districts. But state Republicans go a step further.
For any candidate that submits more than 15,000 signatures the party does not even check them for validity. They are automatically on the ballot. Republicans say the rules are necessary.
Albemarle County Republicans Chair Rachel Schoenewald said, "We want to know that they really have what it takes to run for president, and part of that is being able to get 10,000 signatures in Virginia across the commonwealth."
The party says Gingrich did file more than 10,000 signatures but not enough of them were valid. Moseley's contention is that Romney's 15,000-plus signatures were not even checked.
Rick Perry has another suit pending in federal court to get his name on the March 6 ballot. A hearing for that is set for January 13. There is no word yet on when this second suit will be heard.