Teacher Recognized for Foreign Exchange Student Program
Posted:
Updated: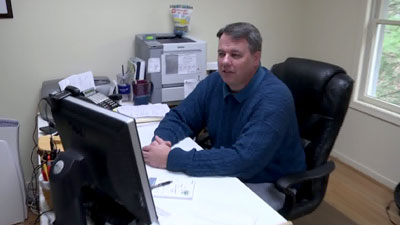 A former Charlottesville teacher is getting national recognition for going above and beyond with international exchange students.
Charlottesville native Farrell Long hasn't been placing foreign exchange student with host families long, but he's already a top local coordinator in the United States.
Long is one of only 87 coordinators from across the United States to be recognized at an official ceremony in Scotland. He says he has a passion to bridge the gap between families who want to host students, and students who want a chance to experience life in the United States.
In an area as multicultural as Charlottesville, Long says students and host families get a great benefit from the opportunity. But a lot of people simply don't know how to get involved.
Long said, "That's my job is to help them realize it does exist and there is this tremendous opportunity. There are literally hundreds of kids looking to do this."
Long says students come to the United States with a desire to meet new people, get to know a different culture and take back an understanding of the world around them.
If you're interested in hosting a student, Long says now is the time to reach out and get all the details. The process is quick and worth a chance to change both your life and a student's life.
Information about the process:
Students come to the United States with their own spending money, health insurance and a desire to enrich not only their lives, but the lives of those they come into contact with through both their school and community. Students are between 15 and 18 and stay either 5 or 10 months. Host families can be single or married and need only provide the student with a loving environment, three meals a day, and a safe place to sleep. People commonly believe you need to have your child go to the country that the exchange student is coming from, which is completely untrue and the exchange is almost always a one way exchange to the United States.
Reference:
www.ciee.org/host
www.ciee.org/highschool
https://www.facebook.com/#!/CIEEUSAHighSchool