ACLU Speaks Out Against Virginia Abortion Regulations
Posted:
Updated: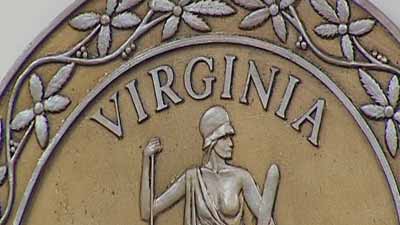 The American Civil Liberties Union (ACLU) is sending a word of warning to Virginia's governor and attorney general. The ACLU says new proposed abortion regulations on women's health clinics could open up the commonwealth to a legal challenge.
The controversy began earlier this year when the General Assembly passed a bill that mandates abortion clinics follow similar regulations to hospitals. But the ACLU says new guidelines based on that legislation go well beyond the stricter standard. Katherine Greenier with the Virginia ACLU is urging Governor Bob McDonnell to reject new guidelines for women's clinics that perform abortions.
"These go beyond what we have seen in other states and these would impose a regime of unprecedented severity," stated Greenier.
The ACLU says these newly obtained documents show the attorney general's office overruled a panel of state health experts to draft stricter regulations than the law requires.
"The AG's office intervened to impose medically irrelevant requirements on women's health centers," said Greenier.
The draft regulations mandate existing clinics follow building guidelines like hallway widths, originally intended for newly built hospitals. The regulations also do not distinguish between surgical abortions and those performed with oral medication, a guideline imposed at the insistence of the attorney general's office.
Greenier added, "I think that the opposition we've seen has been driven by politics and ideology."
A spokesperson for Governor Bob McDonnell says he is still reviewing the proposed regulations, but adds, "That being said, he has consistently expressed his pro-life position when it comes to issues of abortion."
It's a battle that soon could end up in a courtroom. "No state has ever passed and no court has ever upheld such burdensome regulations," stated Greenier.
The attorney general's office maintains they are simply following state law with these revisions. The guidelines are set to take effect at the end of the year, but they are still awaiting the governor's signature.