Valley Voting Confusion Day Before Election Day
Posted:
Updated: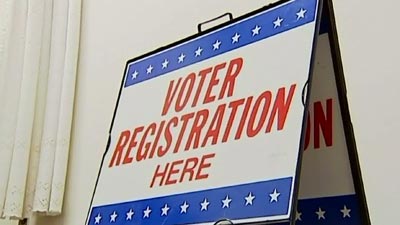 The polls open Tuesday but many voters are not quite ready for Election Day.
Phones rang off the hook Monday at voter registration offices and not with just the usual questions about precinct hours and locations. Registrars in the Shenandoah Valley report confusion over ID cards, re-drawn boundary lines, and split precincts.
Augusta County has five polling places that have changed since the last election and Waynesboro has some new names on the ballot.
Augusta County's Registrar Brandi Lilly spent election eve equipping all 26 precinct chiefs with voting machines and supplies. In between, it's nearly non-stop phone calls.
Lilly said, "A lot of voters are calling just to verify, 'okay, I voted here last year, is this where I need to go?' 'I didn't get a card in the mail - where am I supposed to be voting?'"
Waynesboro Voter Registrar Lisa Wooten said, "Several husbands and wives call in and one got their card, one didn't. And the state has assured me that they have been mailed, and hopefully they've gotten them by now."
About 600 of the voter ID cards will tell Waynesboro citizens around the tree streets and Rosser Avenue that they're now part of Ward D, and will vote at the public library.
And all of Waynesboro has been redrawn into a new state House district.
Wooten said, "The entire city is now in the 20th District, and no longer represented by Steve Landes. So they either have Laura Kleiner to vote for or Dickie Bell."
It's not so simple for more than 2,000 voters in Augusta County, where the White Hill precinct near Stuarts Draft has been split into two state House districts. Color-coding should help keep things straight.
Lilly stated, "That entry card will verify which ballot they receive in the White Hill precinct. If they get a yellow card, they would be in the 20th House District, a blue card is the 24th."
Voting might take a little longer in that split precinct, but expected-low turnout should keep the lines short.