Albemarle County School Bus Accident
Posted:
Updated: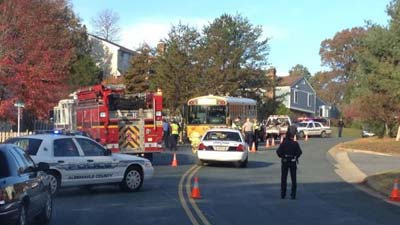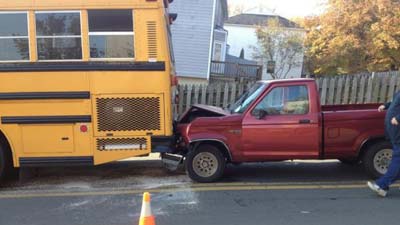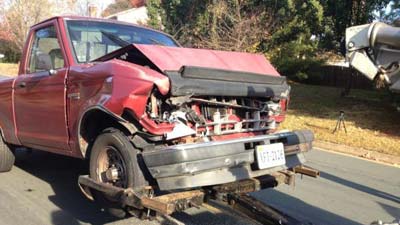 Thirty-seven Sutherland Middle School students are safe after their bus was hit by truck Thursday morning. The accident happened around 8:30 a.m., off of Austin Drive in northern Albemarle County.
Everyone involved in the accident is safe and unharmed.
Police say a school bus was picking up children on Austin Drive when a red Ford Ranger pickup truck collided with the stopped bus.
The driver of the pickup was trapped briefly in the vehicle, but was not seriously hurt.
Sergeant Sean Hackney of the Albemarle County Police Department said, "School bus safety is very important to us, I mean here we're in a neighborhood so you've got to be very careful because they are moving kids. So a lot of times they're not looking out, so you need to look out for them."
Albemarle County police have charged the driver of the Ford Ranger pickup truck with reckless driving following the accident. The driver said the sun blinded him just before hitting the bus.
This is the second accident involving an Albemarle County school bus in the past month. No serious injuries were reported in either case.