North Anna Remains Closed as Demonstrators Protest
Posted:
Updated: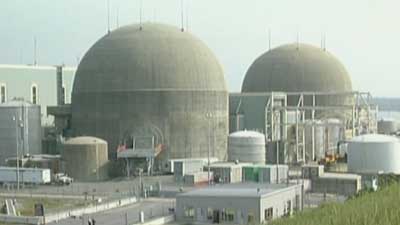 Dominion Virginia Power executives spent the day in Rockville, Maryland trying to convince the Nuclear Regulatory Commission (NRC) they should now be allowed to restart the North Anna Nuclear Power Plant. But that opinion is causing some controversy back in Mineral.
Dominion executives were hoping to get a green light Friday from the NRC but that did not happen. The commission says it will continue to review all the information it has and make a decision later.
Back in Mineral, no news was good news for Not On Our Fault Line, a group of Dominion protesters. They say the electric company is not telling the truth.
Jim Adams of Not On Our Fault Line said, "This is the kind of damage that's happened in several places around the county."
Not On Our Fault Line has a list of demands they want fulfilled before Dominion restarts the North Anna reactor.
Paxus Calta of Not On Our Fault Line stated, "We want them to do that re-licensing. We want them to have the public hearings that are necessary and associated with re-licensing. We want a transparent process."
The group wants additional inspections on reactor number one and they want the NRC to force Dominion to go through a re-licensing process in order to re-determine the risk a significant earthquake poses.
Dominion says the group's claims are without merit, and that if they have a complaint, they should take it up with the NRC.
At a hearing Friday morning in Maryland, Dominion executives told the NRC they've spent $21 million in inspections and that the plant is safe and ready to restart, but protesters in Mineral don't buy it.
Calta stated, "We believe that Dominion is not doing their job. We think Dominion is putting its company profits ahead of the safety of the community and we're outraged."
The NRC will make the final call as to when Dominion can restart those reactors. They will make that determination after a public hearing coming up. That has been scheduled for November first at 7 p.m., inside Louisa County Middle School.