Charlottesville Man Convicted of Soliciting a Minor for Sex on Craigslist
Posted:
Updated: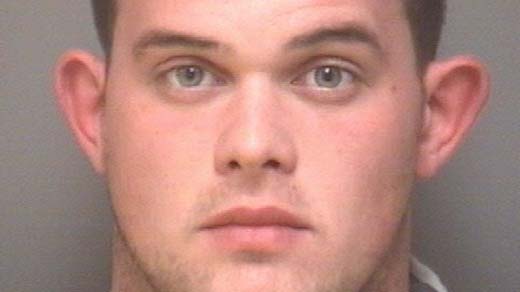 Louisa County Press Release
Louisa – Today, Louisa County Commonwealth's Attorney Tom Garrett announced the conviction of Christopher A. Anderson, 23, of Charlottesville. The defendant was arrested in a joint undercover operation by the Albemarle Police Department, Bedford County Sheriff's Department, Charlottesville Police Department and the Louisa County Sheriff's Department, on March 31, 2011, of the popular website craigslist.com. This is the first time Louisa CSI (Child Safety Initiative) investigated craigslist.com to catch predators.
Internet Crimes Against Children Task Force Detective, Patrick Siewert, from the Louisa County Sheriff's Office, organized the operation to catch predators using craigslist to prey on minors. After Anderson contacted the undercover officer, Anderson asked to engage in sex acts with what he believed to be a 13-year-old girl. Anderson sent numerous pornographic pictures of his genitals and then suggested a meeting location where they could have sex.
On speaking on his conviction Garrett said "parents need to know that while some use craigslist.com to buy used goods predators can also use the website to prey on our children. Parents need to monitor the online activity of their children as we need them as partners to protect our children. We simply don't have the resources to police the internet alone." This operation resulted from the work of the Charlottesville Police Department, Albemarle Police Department, Bedford Sheriff's Office and the Louisa County Sheriff's Department.
Anderson is scheduled to be sentenced for his violation of 18.2-374.3 on January 23, 2012. This charge carries a maximum 30 year sentence.
Rusty McGuire
Chief Deputy Commonwealth's Attorney
County of Louisa