Tour des Trees Stops for Science Lesson in Fluvanna
Posted:
Updated: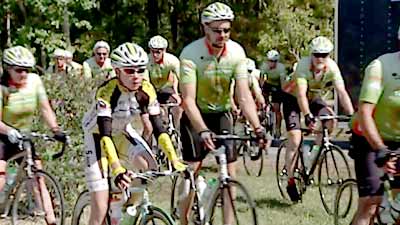 Students at Columbia Elementary School in Fluvanna left the classroom for bit for a hands-on lesson about nature. Some special guests pedaled their way to the school to be a part of it.
The science lesson is part of the Tour des Trees, a national bicycle tour raising money and awareness about trees. One of the main objectives of the tour is taking the message to children.
"We're educating young people. Those are the folks that are going to go forward taking this into the environment," said Tree Research & Education Endowment (TREE) Fund President Mike Neal.
Wednesday's science lesson was about trees, particularly photosynthesis. Explaining this process to young learners required a little creativity.
Professor and Arborist Elwood Pricklethorn taught Columbia students why trees are so important. The hands-on demonstration required some help from students, who gladly took part.
Joseph Sam with Columbia Elementary School stated, "Trees give off oxygen and they need to be placed in the right place."
A tree is planted on each stop along the tour. Cyclists and students formally dedicated a tree at the school. The tree was donated by Bartlett Tree Experts.
Tour des Trees is logging 500 miles for this year's tour. Each year it picks a new part of the country. This year's route focuses on Virginia and finishes up in Washington D.C.