Parents of Morgan Harrington Launch 'Save the Next Girl' Campaign
Posted:
Updated: Oct 17, 2011 04:51 PM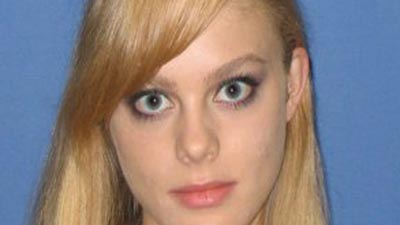 Parents of Morgan Dana Harrington Announce the Launch of a National Campaign to Help Save The Next Girl
The parents of murdered college student Morgan Dana Harrington have joined forces with a creative team and multiple media outlets to develop and launch HelpSaveTheNextGirl.com.
"The campaign has multiple objectives," says Morgan's mother, Gil Harrington. "Regionally, we are running the ads on media websites in the triangle surrounding Charlottesville from Richmond to Blacksburg all the way to Washington, DC -- in hopes that it might trigger someone's memory and help authorities in their search for this violent predator."
This October 17 will mark two years since Morgan Harrington, a 20-year-old Virginia Tech student was abducted and brutally murdered after leaving a concert at John Paul Jones Arena on the University of Virginia campus. Her remains were found in January 2010 on a farm about eight miles away from the bridge where she was last seen. No arrest has been made in connection with her homicide.
The HelpSaveTheNextGirl.com campaign has national objectives as well. Working with Stephanie Koehler of SAKinterMedia and Bruce Bryan of B2C Enterprises, the team is developing a multimedia campaign aimed at bringing awareness to the vulnerability of young women and empowering them to make the best choices for their own safety -- and the safety of their friends. Additionally, the site is to become a central point of information for other victim families nationwide – providing them with action steps, templates and resources to use in their own specific cases.
"When you are faced with the immediate crisis of a missing person, it's hard to wade through the trauma and emotion to formulate a plan of action," said Gil. "HelpSaveTheNextGirl.com will offer a resource – a tool-kit of sorts – as families navigate the challenges of their own circumstances."
Currently, HelpSaveTheNextGirl.com has links to the National Center for Missing and Exploited Children, the National Center for Missing Adults, the VA State Police Tip Line and the Harrington family site. The goal it to have all 50 states represented so people can quickly link to the unsolved cases and resources for their own area.
"We know we cannot bring our daughter back," says Morgan's father, Dan Harrington. "But moving forward, perhaps we can help save the next girl by strengthening awareness and heightening the vigilance of individuals and communities nationwide."