JMRL Fights Against Book Banning
Posted:
Updated: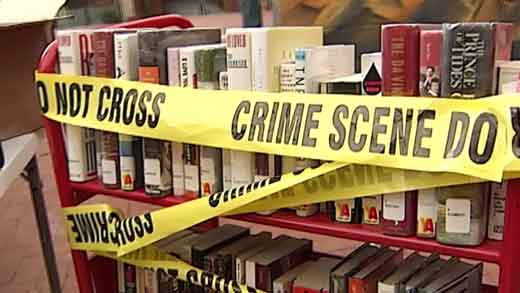 The fight against banning books played out on the mall Friday. The Jefferson Madison Regional Library set up an information booth with a list of banned books, to make the point about what's being blocked in some places.
Among the classics banned from some schools across the nation are the Great Gatsby, the Grapes of Wrath and to Kill a Mockingbird. Some are even banned from public libraries; however, all books mentioned are available at regional libraries.
Zanne MacDonald, a JMRL reference librarian said, "These are books that we all read in school and our important to our culture and they're important to our knowledge and ideas."
A mural was also made to commemorate banned books week.
Friday night, the library has a free showing of the movie Fahrenheit 451. It is based on a novel by Ray Bradbury about burning books. The movie starts at 7:00.