Halfaday Claims Not Ringing True
Posted:
Updated: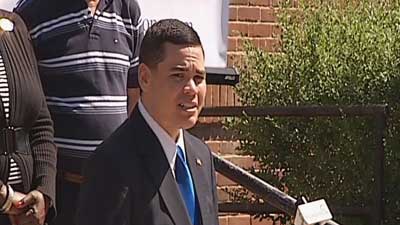 Several people have come forward refuting claims former candidate for Charlottesville City Council, James Halfaday made on his campaign finance report.
At least one of the donors listed on Halfaday's finance report says he never gave him money. And now we've learned he may not even live in the city where he ran for office.
The commonwealth's attorney's office is investigating. So far, Halfaday has not been charged with any crimes and that is all the commonwealth's attorney's office will say because it is an ongoing investigation.
We went to the address that Halfaday listed to try and speak with him on camera. When we got there, a man by the name of Ron Fisher answered the door. He says he does not know who James Halfaday is.
Fisher, who lives at 2423 Sunset Road said, "We just moved here in August, but the prior tenants are two females so I don't think he's either one of them, and our downstairs neighbors have lived there for I think around 3 years."
We also made phone calls to people listed as donors on Halfaday's finance report. That report says Church Pastor William Nowell donated $499 to his election campaign. Nowell said over the phone that he never gave him any money.
Willfully making false statements on a campaign finance report is a felony. Charlottesville's voter registrar Sheri Iachetta says if Halfaday is ever charged with election fraud he could face some stiff federal penalties.
Iachetta said, "Making false statements on this form constitutes a crime of election fraud, again, is a class 5 felony, punishable by up to 10 years in prison and a $2500 fine."