NRC staff: Reassess Earthquake Risk at Nuke Plants
Posted:
Updated: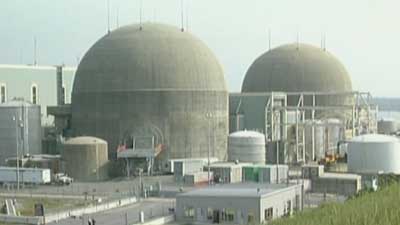 Staff at the Nuclear Regulatory Commission say the agency should immediately require operators to evaluate whether nuclear plants can withstand earthquakes and floods after events in Japan and Virginia.
A staff report made public Monday identifies seven regulatory actions the NRC should take "without delay" as it responds to the March 11 earthquake and tsunami that crippled a nuclear plant in Japan. The report also says the NRC should demand that the nation's 104 nuclear reactors have at least eight hours of battery power available in case of a prolonged power blackout. That's twice as long as currently required at many plants.
Last month a 5.8-magnitude earthquake caused the ground to shake much more than a Virginia nuclear plant was designed to withstand.
Copyright 2011 The Associated Press. All rights reserved. This material may not be published, broadcast, rewritten or redistributed.