Harrington Pushes Bill for Change in Law Enforcement Interaction
Posted:
Updated: Sep 22, 2011 05:24 PM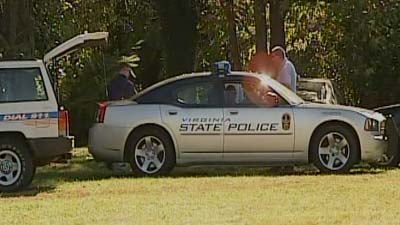 The mother of slain Virginia Tech student Morgan Harrington wants college law enforcement agencies to change how they report major crimes, but the idea is facing some opposition.
The change would force college law enforcement agencies to surrender control of murder and rape investigations. This bill died in last year's General Assembly session. Now, the Virginia State Crime Commission is set to take a second look.
House bill 2490 would require college law enforcement to report deaths or rape allegations to the law enforcement agency where the school is located.
Gil Harrington said, "It's a very practical, common sense approach. There should be standardization in response to serious crimes throughout the commonwealth."
Gil Harrington is Morgan Harrington's mother. Two years ago, her daughter is believed to have been abducted on the grounds of the University of Virginia and she was later found dead. Harrington says this legislation would help keep other students safe.
Harrington stated, "That way, students on campuses will be receiving the same investigative services as the communities in which they reside."
But the bill faces opposition from some campus police agencies because they would have to relinquish control of certain crimes. Now the bill is under review by the Virginia Crime Commission.
Lieutenant Ronnie Roberts with Charlottesville police says his department and UVA officers already work together.
Roberts stated, "Any time that a university investigator needs to work on a case in our area with our folks, our folks are willing to step up to the plate and work with them, and the same happens on our side."
Now Harrington wants that cooperation explicitly stated in the law. Harrington said, "I just can't see this happening to another family and young woman."
The bill will be reviewed by the Virginia Crime Commission before the General Assembly session starts in January. No date has been officially set, but November 16 is looking likely.