Former Charlottesville City Council Candidate Files Restraining Order
Posted:
Updated: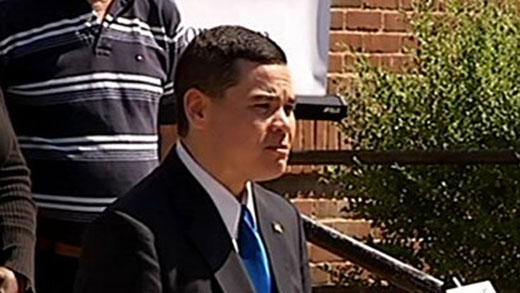 On Saturday, a former candidate for Charlottesville City Council is speaking out about a restraining order he filed last week. James Halfaday says he is afraid for his life.
That protective order was filed against Nina Gregory, a volunteer for Kathy Galvin's council campaign. Even though she won the primary and he lost, Halfaday says this has nothing to do with politics.
He says Gregory began coming on to him August 10, even though she knew that he was openly gay. Since then he says he has received 134 text messages and numerous harassing phone calls. He also says these events are related to Facebook messages he allegedly received from the Galvin campaign back in May. He says those messages disparaged him because of his sexuality.
"Since this happened back in May and all throughout the campaign, I firmly believe that this was tied into the Kathy Galvin campaign to either intimidate me or to push me out of the election race," said Halfaday.
He decided to file the protective order after receiving a voicemail August 23. Halfaday claims Gregory left the message saying, "I love you. I want to be there. I've got a knife for us."
Halfaday does not think Kathy Galvin herself has anything to do with this.
NBC29 did call Gregory and Galvin about all these allegations, and as of 6:00 Saturday night, we have not heard from either of them.