Augusta County Authorities Confirm Death of Clarence Henry Washington
Posted:
Updated: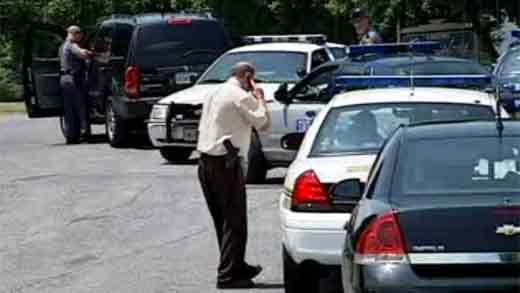 Investigators say the story Debra Washington told her relatives on Friday was true. They have identified a body discovered late Friday as Clarence Henry Washington, her husband and on Saturday night, she is behind bars accused of the crime.
There are still a lot of questions surrounding the shooting death of an Augusta County man Friday, but deputies say they know one thing, that the man's wife - Debra Washington is the killer.
The body found by Augusta County Sheriff's deputies Friday night, is Clarence Henry Washington, the husband of 47-year-old Debra Washington. She is charged with first degree murder, gun charges, eluding police, and illegally disposing of a concealed body.
Deputies found Mr. Washington's body Friday around 6 p.m. near a camp site off Coal Road. A call from a relative first tipped them off earlier in the day.
Lieutenant A.C. Powers said, "He gave us the name of the person that was at his house that had said she had shot Henry."
Deputies found Debra Washington in her Toyota Tercel only 15 minutes later and chased her into the Grand View subdivision. They say she got out of the car and ran on foot before turning herself in to Waynesboro Police later Friday evening. Investigators say Washington never confessed to them, but they believe all the clues point to her as her husband's killer.
"Based on the information we had all day, where the call came in from originally, her vehicle was very dusty and dirty, so several investigators, myself and the road guys decided we better start checking this area here on the coal road," Powers explained.
Deputies are busy searching her car and home for evidence and talking to witnesses and family members.
"We've already talked to some. We'll be talking to more. It's far from being over as far as the investigation," Powers added.
Clarence Washington's body is now on it's way to Roanoke for an autopsy. Debra Washington is being held in the Middle River Regional Jail Saturday night and is expected to be in court Monday for a bond hearing.