UVA Innocence Project Finds Evidence to Overturn Conviction
Posted:
Updated: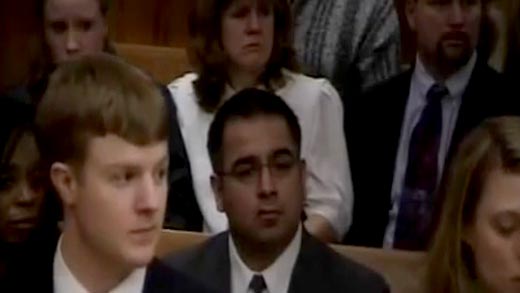 What started as a University of Virginia class project could be the key to getting a northern Virginia man off death row. A judge overturned Justin Wolfe's murder-for-hire conviction because of new evidence obtained by law students and professors.
UVA's Innocence Project is a class where law students look through evidence related to cases where they believe the jury got the verdict wrong. Now their work could help save Wolfe's life but obviously not everyone is convinced that he is innocent.
Wolfe has been on Virginia's death row since 2002. Prosecutors say Wolfe hired a man to shoot and kill Daniel Petrole, allegedly Wolfe's marijuana dealer.
Students in the Innocence Project worked with Wolfe's lawyers to prove that prosecutors had suppressed evidence that would have exonerated Wolfe. A federal judge agreed and overturned that 2002 conviction on Monday.
"Prosecutors cheat. That's how it happens. In this case, they left this defense attorney with his hands tied behind his back and a blindfold on," said Director of Investigation Deirdre Enright.
Lawyers in the Innocence Project say that evidence includes recordings that show police telling Owen Barber - who testified in 2002 that Wolfe hired him to commit the murder - he could get off the hook if he implicated Wolfe in the crime.
This case is not over though. Wolfe remains on death row because the prosecutors have 30 days to appeal the judge's decision.