Albemarle Search Training Goes Up in the Air
Posted:
Updated: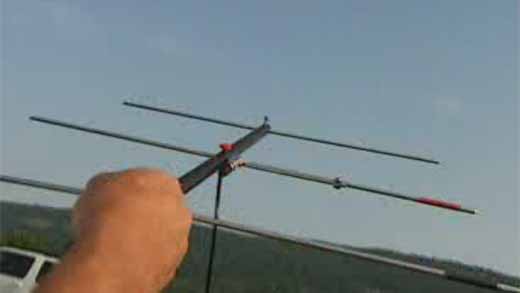 A volunteer search and rescue team in Albemarle County tried out a new tactic to track down a missing person on Saturday, teaming up with another volunteer group to have eyes on the ground and in the air.
Capt. Bobby Shiflett, of the Albemarle County Sheriff's Office said, "We're very fortunate to have such a well-trained, dedicated group of reserves and volunteers that come out and assist to make this possible."
The task on Saturday morning, was to find a missing woman wearing a Lifesaver bracelet. The devices are usually handed out to kids with autism or people with Alzheimer's. Antennas pick up a signal, alerting authorities where those people might be if they go missing, so searchers can get them to safety.
"We've utilized them many times and so far, we've been very fortunate. We've always found the person that we're looking for," said Shiflett.
But, for the first time, teams are getting some help from the sky. The Civil Air Patrol has its own tracker, a few thousand feet above the ground. That way, mountains or tall buildings can't interfere with the lifesaver signal and crews on the ground can know exactly where to search.
Sheriff Chip Harding, of the Albemarle County Sheriff's Office explained, "They're showing us, at least right now, a desire maybe to join in with us somewhat in some of the ground searches as well as assisting us from the air. So we're very excited about this partnership that's starting to form with the Civil Air Patrol."
The search and rescue crew completed its mission Saturday in 38 minutes. Albemarle County has 60 reserves and 60 volunteers on the team and they try to hold this kind of mock search at least once a year.