Ex-Secretary of State Lawrence Eagleburger dies at 80
Posted:
Updated: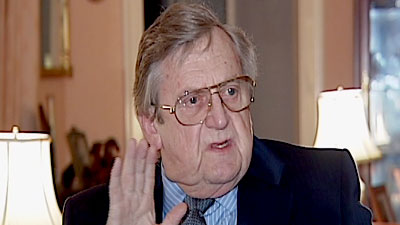 Former secretary of state and long-time Albemarle county resident Lawrence Eagleburger has died. He passed away Saturday at age 80 after a short illness.
Eagleburger served in the secretary of state post for five months under President George H.W. Bush. Bush called Eagleburger "a tireless patriot" who was "selflessly devoted to America."
UVA Political Analyst Larry Sabato stated, "Larry Eagleburger was one of the great diplomats in American history - a patriot - somebody who did a great deal of good for the country in many places, and serving administrations of both parties."
Eagleburger is the only career Foreign Service officer ever to become secretary of state.
President Obama remarked on Eagleburger's death saying, "our nation is grateful for secretary Eagleburger's lifetime of service."
Virginia Congressman Robert Hurt (R) issued the following statement: "Secretary Eagleburger was a dedicated public servant and diplomat who played a critical role in the defense and security of our country and was a strong advocate for our American way of life. As a resident of Albemarle County, the people of the Fifth District and our nation will be forever grateful for Secretary Eagleburger's tireless devotion to our country. Our thoughts and prayers continue to be with his family during this difficult time."
At this point there is no word on funeral arrangements.