Police Search Lake for Clues in Clarke Disappearance
Posted:
Updated: Feb 22, 2011 05:01 PM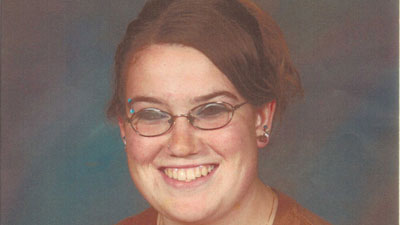 Investigators have now spent four days at a lake in Greene County, looking for clues in the disappearance of Samantha Ann Clarke. The teenager vanished from her home last September.
The town of Orange chief of police says they don't get many leads in the case but when they do, they are certainly going thoroughly to investigate them.
Town police along with both Greene and Orange County sheriff deputies spent the past four days at a lake in the Greene acres neighborhood, near the town of Stanardsville. The Virginia State Police search and recovery dive teams were also called in to scour the bottom of the lake. But authorities say nothing was found.
Town of Orange Police Chief Jim Fenwick stated, "This is in regards to the Samantha Ann Clarke missing persons case and again we're following up on any and all leads that come in."
Greene County Sheriff Scott Haas stated, "We can't release any specifics on the case, but we are assisting the town of Orange police and Orange sheriff's office in checking out this area."
Samantha Ann Clarke was last seen at her home on September 13 of last year. Police suspect foul play.
If you have information that can help police on this case you are urged to call the town of Orange Police Department at 540-672-1491.