Homicide Investigation on Hardy Drive
Posted:
Updated: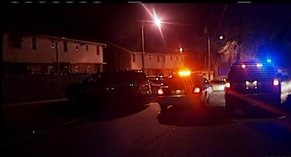 Police responded to the scene around 2:45 Thursday morning.
Charlottesville police are searching for a suspect after a fatal shooting early Thursday morning. It happened in the area of Run Street, near the 10th and Page area of the city. Police sources say they are working leads in the case and have been all Thursday morning, but no arrest has been made.
About 2:45 Thursday morning an officer heard gunshots from the area of Run Street. In a backyard, police found 30-year-old David Lee Cowan shot dead at the scene.
"Then of course the officers on the scene doing a knock and talk to individuals that live in the area to see if they may have heard seen something in that area," explained Lt. Ronnie Roberts of the Charlottesville Police Department.
Investigators spent most of the morning at the scene, searching for any clues and evidence to figure out who pulled the trigger.
"Trying to figure out exactly what happened here," said Charlottesville Police Department Chief Tim Longo. "Forensics evidence teams are on the scene here trying to process the scene."
A "rest in peace" Facebook page for Cowan emerged almost right away, filling with a constant stream of comments from people in disbelief.
"[There are] no indications of anything that would have built up or lead to this particular incident," stated Roberts.
Two cars were towed from the scene as well, but police are not saying if that is connected to the case. Cowan's body has been taken to the Medical Examiner's Office in Richmond for an autopsy.
The homicide marks the first for the city this year. If you have information that can help police on the case, call CrimeStoppers at 434-977-4000.