Freshman Akil Mitchell Steps Up in Mike Scott's Absence
Posted:
Updated: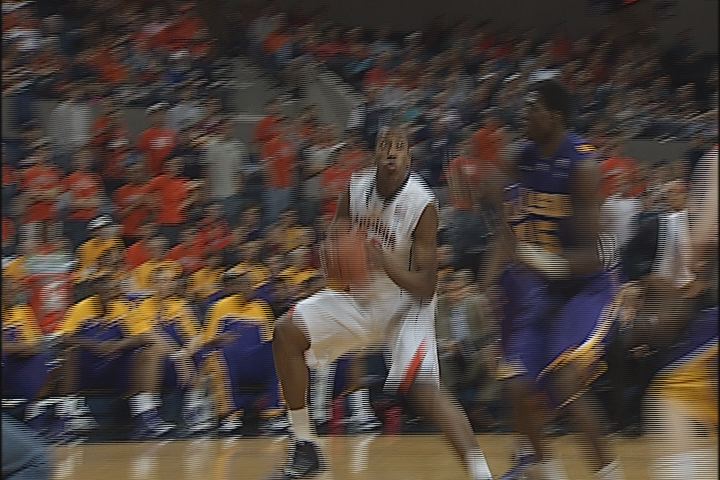 The UVA men's basketball team beat LSU Sunday night at John Paul Jones Arena.
The 'Hoos took care of the Tigers 64-50, snapping a two-game losing skid.
The Cavaliers shot 40% from the field, their best mark in four games.
The 64 points was Virginia's best output in seven games.
With Mike Scott again out of the lineup with an injury, freshman Akil Mitchell stepped up with a career-high nine points.
He also played strong defense.
Head coach Tony Bennett says he's giving Mitchell the green light to shoot.
Bennett said, "You can't play handcuffed where you can't ever look at the basket. He has to be a threat. He hit a couple of them that were more than midrange. I thought he was solid looking at his output. His ball screen defense. I think that was terrific."
Mitchell said, "Definitely a lot more comfortable, a lot more confident. With Mike out, you've got to step up. Somebody's got to step up. I just relish the opportunity."
The Cavaliers host Howard Tuesday night at 7:00.