Murder Charges Certified Against Sanchez
Posted:
Updated: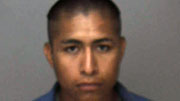 David Sanchez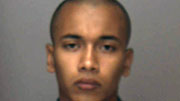 Abeil Vasquez
A Waynesboro man threw a single punch in a fight last June and received a fatal stab wound in return. Prosecutors call it a clear case of murder, but attorneys for the accused are claiming self-defense. David Sanchez faced a preliminary hearing on a charge of second-degree murder in the death of Eduardo Herrera Tuesday.
Just seconds into a fist-fight between Sanchez and Herrera at a North Commerce Avenue Waynesboro apartment complex, Herrera was holding his chest - bleeding profusely from a stab wound to the heart. Witnesses said they never saw the knife but know who's responsible for the killing.
A key witness Tuesday was his co-defendant, 19-year-old Abeil Vazquez. He told the judge that the Herrera offered to fight one-on-one with "clean hands" - that is, no weapons. Vazquez said he never saw a knife until long after the killing when Sanchez cleaned it and threw it into the woods.
Vazquez is charged as an accomplice, and prosecutors won't say if his cooperation might change that. Assistant Commonwealth's Attorney Jim Camblos said, "He's incarcerated and he testified for the prosecution today. And we fully expect him to testify for the future."
Prosecutors will also rely on the testimony of Herrera's girlfriend, Tammy Painter. She told the judge that Herrera died in her arms moments after she tried to use her own shirt to stop the bleeding from his chest.
The defense called this case possible self-defense or at most, mutual combat. But the judge certified the murder charge to a Waynesboro grand jury.
Abeil Vazquez will face the same judge in January.