Murder Suspects Arrested in Florida
Posted:
Updated: July 6, 2010 05:41 PM EDT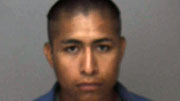 David Sanchez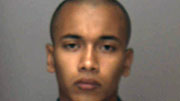 Abeil Vazquez
Two men wanted for a Waynesboro murder are locked up in Florida. Both were nabbed over the holiday weekend and investigators give part of the credit to routine but detailed police work.
A sheriff's deputy in Putnam County Florida stopped a primer black Ford Taurus for speeding on the Fourth of July. Officers soon learned that the car had phony license plates but the vehicle identification number tied it to a Waynesboro murder.
A passenger in that car, 21-year-old David Sanchez, was arrested on a second-degree murder charge. His alleged accomplice, 18-year-old Abeil Vazquez, was picked up Monday night at his aunt's home in nearby Crescent City.
Police had been searching for both men since June 27th when Eduardo Herrera was stabbed to death outside his apartment on north Commerce Avenue.
Waynesboro officers say the vehicle identification number from the alleged getaway car proved vital.
A pair of Waynesboro detectives flew to Florida and interviewed the suspects. Police say any new information about the stabbing will have to wait for court.
Next up for Sanchez and Vazquez will be extradition hearings in Florida. Those have not yet been scheduled. If they waive extradition, they could be flown back to Waynesboro in as little as a few weeks probably in the company of a half-dozen U.S. Marshals.
Reported by NBC29 HD News
---
Case Timeline:
June 27 – 38-year old Eduardo Herrera fatally stabbed outside his apartment in Waynesboro. Police have limited information, but they're looking for four Hispanic men in a primer-black Ford Taurus. http://www.nbc29.com/Global/story.asp?S=12717743
June 28 – Police release additional details about the stabbing. Police say the stabbing stemmed from a fight between two men, and the suspect left in a car that was likely full of MS 13 gang members. http://www.nbc29.com/Global/story.asp?S=12717743
June 29 – Suspect named: 21-year-old David Luna Sanchez. Last seen in primer black Ford Taurus with three other men. Sanchez is one of three men convicted of beating and robbing Herrera-Bentancourt in December 2008. http://www.nbc29.com/Global/story.asp?S=12726998
June 30 – Second suspect named – 18-year-old Abeil Javier Vazquez of Waynesboro. http://www.nbc29.com/Global/story.asp?S=12738388
July 04 - Sanchez arrested in Putnam County, Florida.
July 05 - Waynesboro police flew to Florida and coordinated investigation with local authorities. Vazquez arrested in Crescent City Florida.
---
Press Release
The Waynesboro Police Department has been notified by the Putnam County Florida Sheriff's Department that David Luna Sanchez and Abeil Javier Vazquez have been arrested and are currently being held in their custody.
A Putnam County deputy who was operating radar at about 5:00 P.M. on July 4th stopped the primer black Ford Taurus, which was displaying improper tags, for speeding. Investigation, including running the vehicle identification number through NCIC, led to the arrest of Sanchez who was a passenger in the vehicle. The male driver of the vehicle was also taken into custody on a Florida charge of False Identification.
Waynesboro Officers flew to Florida yesterday, July 5th, and coordinated an investigation with local authorities which subsequently resulted in the arrest of Mr. Vazquez at the home of a relative in Crescent City Florida around 5:00 P.M.
Both suspects are being held by Putnam County Authorities pending Extradition to Virginia.