Dade Denied Bond As Community Steps Up
Posted:
Updated: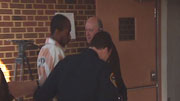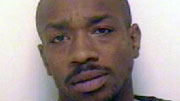 The man suspected of setting the mother of his two children on fire was in a Greene County court Wednesday. This as the victim is recovering and a community begins to rally around a family now in need.
With security on high alert, Greene County deputies brought a high profile suspect into the courtroom. Thirty-six-year-old Cordrick Dade went before a judge in the General District Court for a bond hearing; Dade is charged with arson and malicious wounding.
"It certainly does appear to be unique," said Greene County Commonwealth's Attorney Ron Morris. "We are still reviewing the file, reviewing the case."
That case started on Monday. Eyewitnesses say Dade walked into a Main Street apartment in Stanardsville, doused Yulanda Chambers with kerosene, and set her on fire in front of their two young children. Dade was denied bond and will have a preliminary hearing on May 20.
"It will be a hearing to determine whether there is probable cause for those felonies to be certified to the grand jury," explained Morris.
But with the apartment a total loss, Chambers and her two children are in need of the basics.
"I'm very impressed with the compassion of everybody involved," said Greene County Primary School Principal Jason Davis.
Teachers of the two Greene County Primary School students are collecting items: clothing, school supplies, and toys.
"We're just trying to be available for the family with whatever they need," Davis said.
School leaders have sent a letter to the parents informing them of what has happened and what is needed.
"We did bring in some of the school psychologists and just had them have a generic conversation in their classroom," said county Assistant Superintendent Deborah Brown.
The primary school is taking names of those who would like to help. If you would like to contribute you can call them directly at 434-985-5279.